2020 09 September¶
STANDARDS COMMITTEE NEWSLETTER¶
09/10/2020
Hello,
This year has turned out to be an interesting challenge for us all. I hope that all of our colleagues are continuing to manage and remain healthy during the current COVID-19 pandemic. The MBE SC continues to make progress during these stressful and difficult times. Professionally, we have witnessed physical meetings, conferences, and other events canceled. However, the MBE SC has worked hard to replace our physical events with virtual events to minimize any momentum loss.
In this issue of the ASME MBE SC newsletter, you may read the plans for the Fall 2020 virtual public MBE standards meetings, get an update from the Use Cases and Model-Based Standards Development WG, and get a first look into the results of the MBE RFI survey.
Please stay safe.
Thank you,
Thomas Hedberg, Jr.
Chair, ASME MBE SC
Bi-Annual Fall 2020 Meeting Will be Virtual¶

The 2020 Spring Zoom meetings worked so well, we are repeating them in November!
MBE Survey Results¶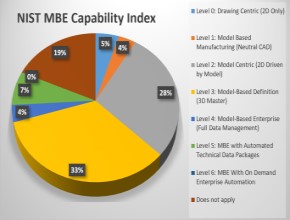 First review of RFI results show MBE awareness and engagement.
Update from the Use Cases and MB Standards Development WG¶
We have been hard at work in the Use Case and MB Standards Development Working Group. We rolled out an Agile process to release standards, defined initial ways to collaborate on those standards, and liaised with the Framework Working Group.
Problems or questions?

ASME • Two Park Avenue • New York, NY 10016

© ASME 2020
Updated by Jennifer Herron over 2 years ago · 2 revisions
Go to top